The longevity of namuk products
namuk insists on durability – from the selection of materials to production to the collections, which are available for several years.
With our own repair service and the ReUse platform, we bet on kids being able to wear outfits as long as possible and then handing them down to other kids.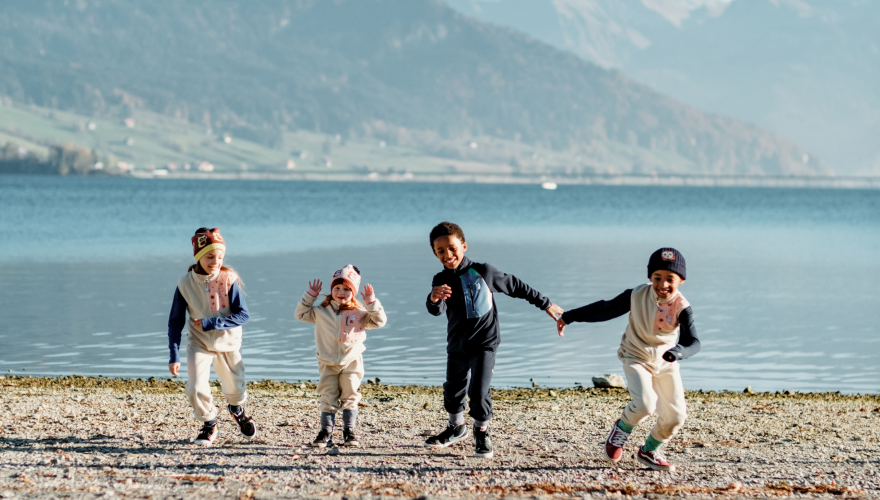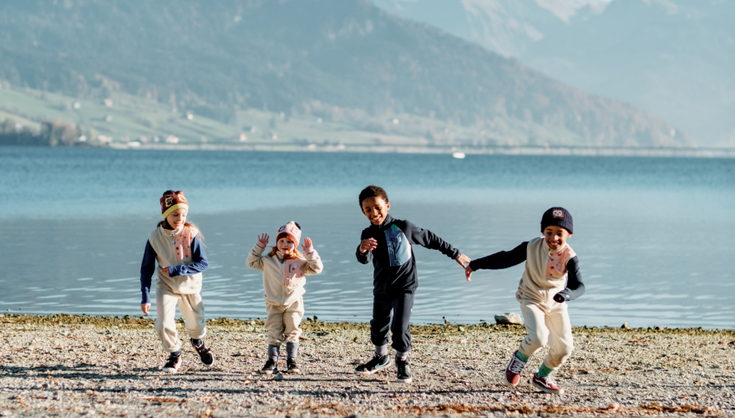 Sustainable materials and collections
Our start-up holds itself to extremely high standards, starting by selecting only the highest-quality materials, insisting on high-quality production and developing products so they are easy to repair. For technical materials, we strive for a balance between ecological components and top performance.
To prevent mountains of trash made of fabric remnants, namuk uses recycled materials. The annual, limited upcycled collections are made completely out of fabric remnants from previous production.
We are also working to completely avoid using PFC (perfluorinated chemicals). Already, more than 95% of the collections are PFC-free.
namuk is also blazing trails in the industry with the use of PrimaLoft®-Bio™ materials. PrimaLoft®-Bio™ is the first biodegradable insulation material and fabric made 100% out of recycled synthetic fibers. These fibers were adapted specifically to biodegrade more quickly in the ocean or landfills.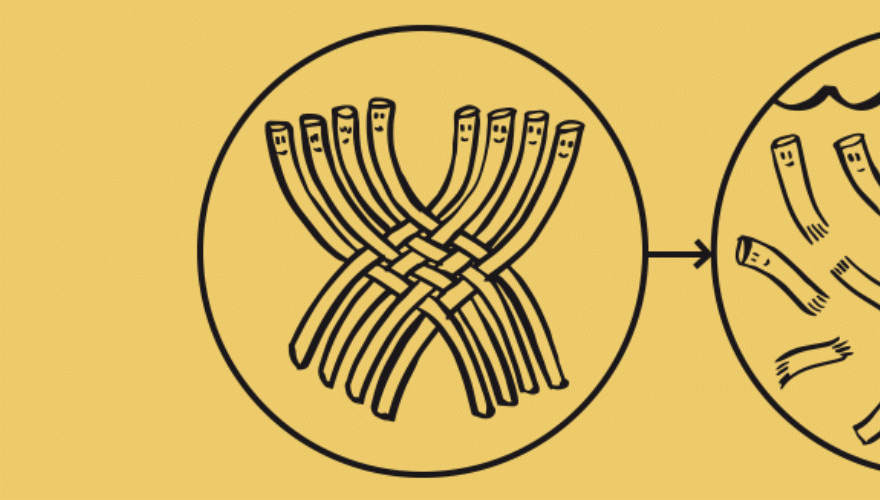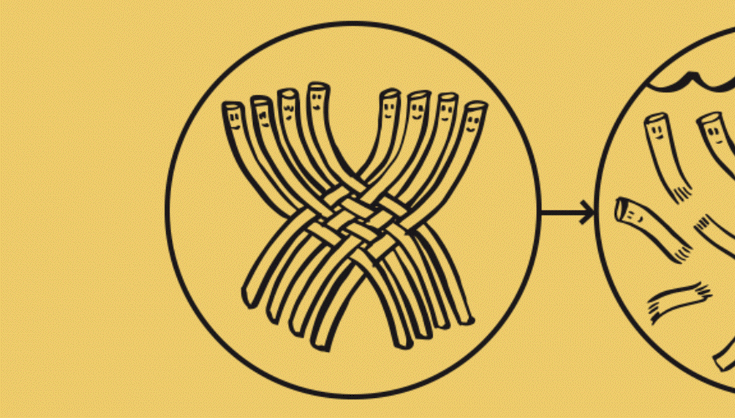 All year round with namuk
True to the motto 'less is more,' we promise that a child can make it through the year with, for example, just two jackets.
A namuk T-shirt made from the finest Merino wool can be worn in winter (Merino is warming) as well as in summer (Merino is cooling) and, thanks to the wool's natural antimicrobial properties, it doesn't get smelly even after several days of hiking. It's no wonder these comfortable T-shirts double as kids' favorite pajamas.
Not only that, but based on our experience and customer feedback, a pair of extremely robust namuk everyday pants with Cordura woven in can outlast up to four pairs of pants from other brands.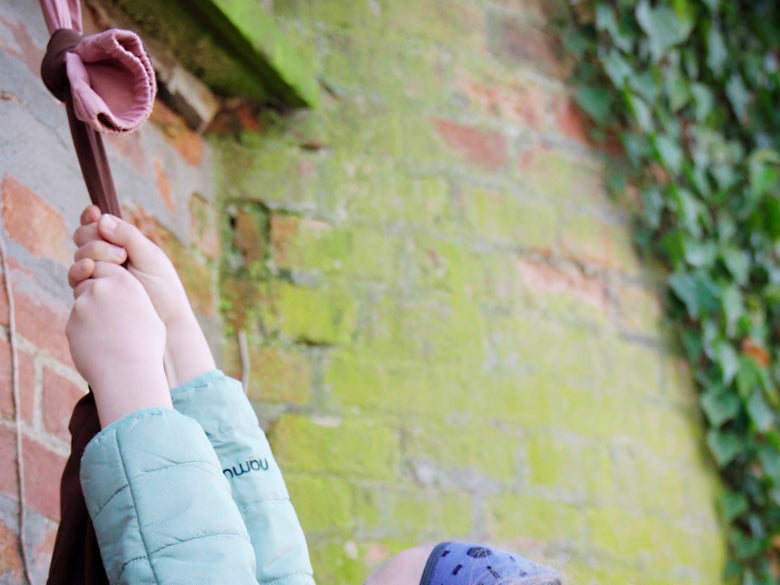 Our pants last longer.
We've had this confirmed by parents, in the lab, and now by children too.
Quality and sustainability
Thanks to this high quality, the products protect kids from wind and rain and ensure warmth outdoors.
Collections are available over several seasons because the company invests a lot in the products: It just wouldn't make sense ecologically to completely re-develop a tried-and-true product from scratch every season. 
Factories
namuk relies on factories that have been audited according to the Business Social Compliance Initiative (BSCI). All BSCI participants commit to upholding the BSCI code of conduct, which is based on conventions of the International Labour Organization, the United Nations' Universal Declaration of Human Rights, the UN Global Compact and the OECD Guidelines for Multinational Enterprises.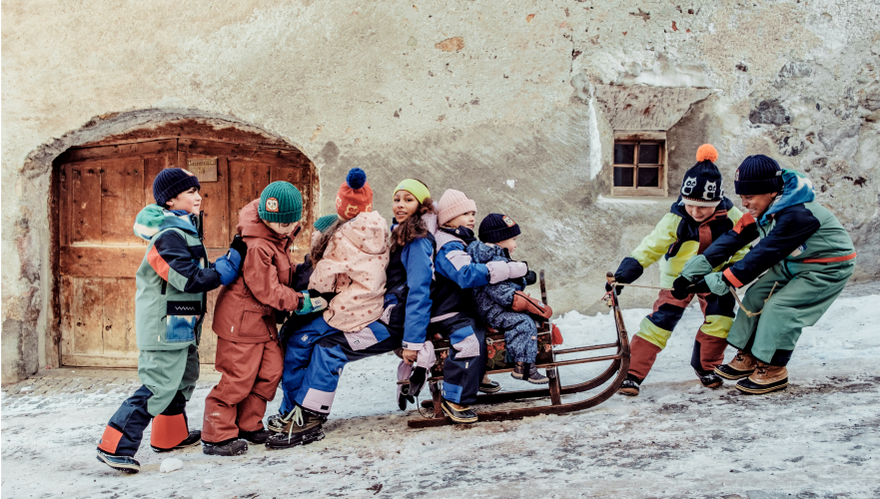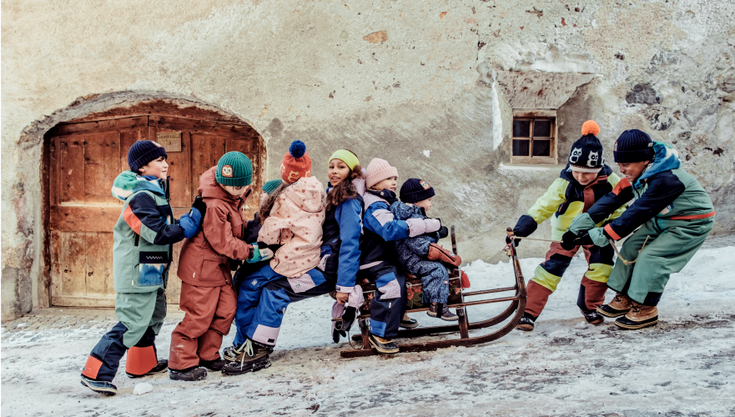 From child to child
Namuk is driven to develop products that last as long as possible and can be passed down from children to children. We strongly believe that this the right path for the long term – both ecologically and economically. Every product that can be worn by multiple children helps the environment and reduces mountains of waste.
That's why, for example, every product features three name tags. Each child who wears a piece of namuk clothing can leave their name and know other children will be able to inherit this wonderful product.
We also provide a comprehensive repair service, and – with our ReUse platform, launched in 2021 – a marketplace for pre-loved namuk clothing.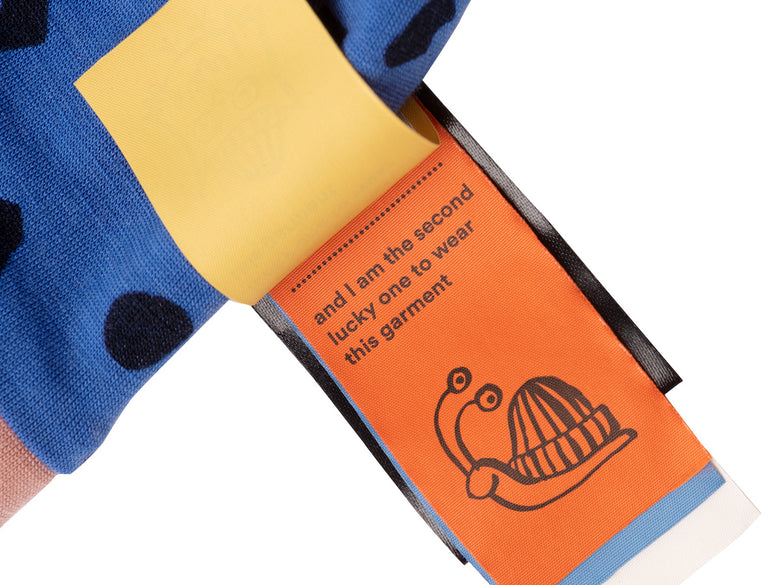 Name tags - from child to child