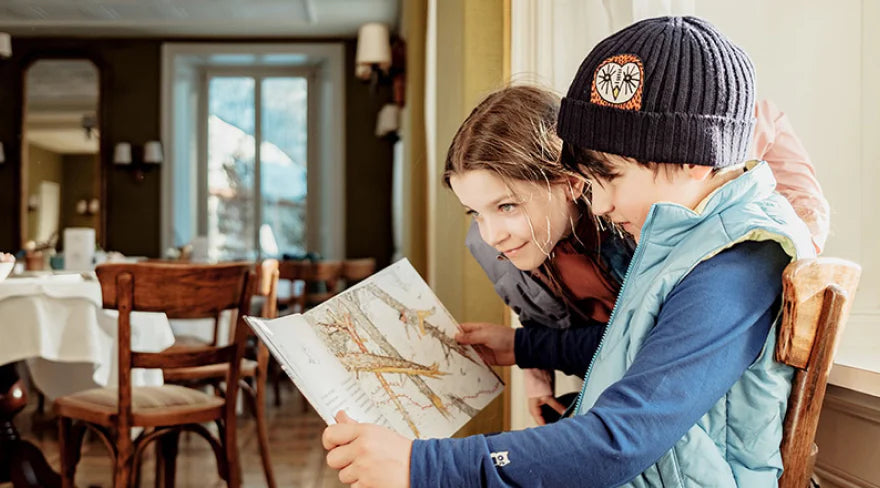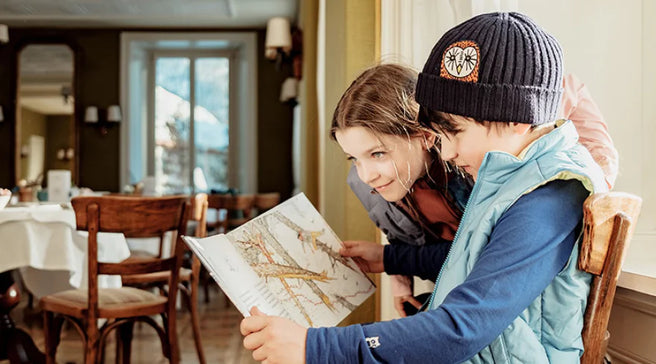 Product FAQs
The waterproofness of a product is measured by means of a water column. The higher the value (measured in centimeters), the more waterproof the product.
All namuk products have a water column factor well above the average for commercial children's clothing.
Breathability describes the vapor permeability from the inside out, which is measured in grams per m2 over 24 hours (g/m2/24 h). The breathability of all technical namuk products is at a very high level.
DWR stands for Durable Water Repellency, and refers to a coating that is applied to the outside of our technical clothing. This coating repels water, and helps to prevent dirt penetrating into the fabric. All our technical materials are provided with a DWR coating (Durable Water Repellency).
We are aware of our environmental responsibility, and are working towards the complete avoidance of PFC. We intensively test functional PFC-free alternatives, and, step-by-step, are changing the whole collection over to PFC-free DWR. As a good, lasting water repellent function is extremely important - especially in children's clothes - we are changing to the more environmentally-friendly "C-6 DWR" as a first step. It only contains six carbon atoms, and cannot form PFOA.
Part of our technical collection is already completely PFOA/PFOS-free, and we are working intensively to increase this percentage further. The challenge here will be to find the right balance between "function" and "ecology". The decisive factor is how far one can dispense with the usual product functionalities for the sake of the environment.
The onion or layering system consists of several coordinated layers of clothing. The aim is to achieve maximum function with a minimum of clothing and weight. Each of the three layers thereby fulfills a specific task, and must support the function of the underling or overlaying layers.
The layer next to the body ensures dry and comfortable wearing. It takes up the moisture arising from the body and transports it outwards. The aim is to protect the body from cooling, and therefore power loss, due to evaporative cooling.
We thereby make use of a well-proven material: 100% natural merino wool, without chemical additives, which is anti-bacterial and 100% biodegradable. We only use the finest (17.5 micron), certified, mulesing-free, merino wool.
Under no circumstances should the first layer be cotton, because this absorbs moisture without transporting it outwards, and, as a vapor barrier, prevents the interaction of the various layers from the very start.
The insulation layer protects against the cold by means of an insulating air cushion, and guides the moisture absorbed by the first layer further towards the outside.
This is where our PrimaLoft jackets and High Loft fleece jackets are used: they can be dispensed with in warm weather, but can certainly take over the function of the outermost layer of clothing in cool but stable weather conditions.
The weather protection coating is waterproof and windproof, and protects the body from precipitation and wind. A breathability that is as high as possible ensures that the moisture that is guided from the inner layers of clothing reaches the outside and evaporates, as condensate could otherwise form on the inside.
All technical namuk products have a high breathability, and actively help to transport moisture and perspiration outwards. The different layers take on different tasks; their common feature is that that they transport moisture instead of absorbing it.
Cotton, on the other hand, sucks up the perspiration, acting as a vapor barrier and thereby interrupting the complete process. It remains wet, and, as soon as you are no longer physically active, you begin to freeze.
The product specific washing instructions are attached to each product, and explain how it is best cleaned.
Our products are available from selected retailers and from our Pop-up Stores. If you buy in our online store please familiarize yourself with the size chart to avoid purchasing errors.
Please return the product to us (contact details). We will examine the problem in detail, and will contact you to discuss the next steps. Where necessary, we will then pass the product on to our repair workshop.
Shipping & returns
Yes, we ship worldwide. Please note that the statutory VAT or sales tax, as well as import duty, may arise when importing.
We photograph the products in the best possible quality, with many detailed photographs. But it may happen that the product you ordered has a different appearance in terms of color, material, etc. on the home page, depending on how your screen is set up.
You are using a Verified By Visa or Mastercard SecureCode credit card. These cards require the loading of an external page directly from Visa or Mastercard. But it may happen that this site is blocked by a firewall or a Pop Up Blocker. Turn off your Pop Up Blocker or ask your system administrator if he can change the settings of the firewall so that access to these pages is allowed.
Our packages are all dispatched by post or courier. The maximum delivery time is 1 to 2 working days for Switzerland, while the delivery time abroad can vary. The shipping costs must be paid by the customer.
Please see the postal charges in the following table (excl. VAT or sales tax.):
Within Switzerland:
For orders with a value up to CHF 100: shipping costs CHF 8
For orders with a value above CHF 100: free shipping
To Germany:
For orders with a value up to EUR 100: shipping costs EUR 4
For orders with a value above EUR 100: free shipping
To EU countries (excl. Germany):
For orders with a value up to EUR 250: shipping costs EUR 14
For orders with a value above EUR 250: free shipping
All other countries:
For deliveries abroad, customs surcharges may apply at the border, which are basically to be paid by the customer. Prices for exports from Switzerland do not include VAT, as this will be charged directly to the customer by the respective customs office.
We offer you a 30-day exchange or return. You do not need to give a reason for the return. As we want to continually improve our service, we would, however, be grateful for any comments.
Please fill in the Return and exchange form for every excange or return. Without this form we cannot guarantee a quick handling of your case. If you cannot find the form, please print one here for Return and exchange from Worldwide or here for Return and exchange from Switzerland (Adobe Acrobat needed).
Please consider the following points for a return or exchange:
The article needs to be unused.
The article needs to be in original packaging.
The product needs to be equipped with all hang tags and labels.
In case of an exchange we will defray the costs for the shipment of the new article, however the return of an article is made on your own cost and risk. In case of a return we will refund you the value to your bank-/PayPal account or your credit card. Please note that the shipment of the article is made on your own cost and risk.
Please send your parcel to (if you live outside Switzerland):
Multisped GmbH
c/o namuk Retouren/Umtausch
Textil Logistik Zentrum
Güttinger Str. 35
DE-78315 Radolfzell
Deutschland


Please send your parcel to (if you live in Switzerland):
namuk GmbH
c/o MS Direct AG
Spühlstrasse
CH-9021 St. Gallen

If you have any questions regarding exchange or return of an article, please contact us here or call us +41 44 558 37 38.
Warranty and Repair Terms and Conditions
With our products, even the littlest ones are armed for their biggest adventures. We manufacture all our products with great care and the highest quality standards. That's why we offer a limited warranty on all our products for the duration of the normal product life span, as defined by namuk.  
Nonetheless, great explorers sometimes stumble upon unexpected stones on a path, nasty tree branches, fire-breathing dragons or sneaky wire fences, which can lead to little mishaps.
Because we believe that our products should last as long as possible and always deserve a second chance, we offer the option to repair damages that aren't covered under the warranty (damage from normal wear and tear, incorrect usage or negligence) for a pre-agreed price.
The life span of a product refers to the normal and standard expectation for how long it may last. The way a product is used has a direct impact on the normal and standard life span of a product because over time, materials become worn out and fade, and movable parts deteriorate.
Defects in the material or flaws resulting from manufacturing
Damage, cuts or tears resulting from accidents, improper handling or negligence
Breakage / damage to a zipper box/slider or zipper teeth breaking apart
Cosmetic damages / normal signs of wear and tear
Products acquired through an auction platform (such as Ricardo, Tutti, eBay, etc.)
Damages that occur due to failure to comply with care instructions or laundering (fading of colors / pilling of wool)
We use the very finest, certified and mulesing-free Merino wool for our Merino clothes and accessories, yet they provide comparatively very high resistance to tearing. However, we ask you to treat these products with special care because stark marks of wear and tear may occur if they are handled improperly (e.g. tearing, getting the fabric caught, vigorous rubbing when crawling on knees).
Send an email to repairs@namuk.com
Please include the following information in the email:
- Photo of the damage
- Order number (if purchased through our online shop) or the receipt (if purchased from a retailer) including date of purchase
- Address for return of the repaired item
- Description of the damage or defect
The request will be reviewed by our Customer Care staff, after which you will receive a unique repair number.
Making sure to include this repair number, send the washed item of clothing to the following address:
namuk GmbH
Repairs
Schönaustrasse 13
CH-8620 Wetzikon
Did a favorite namuk item of clothing come back from the last great adventure outdoors a little worse for the wear? Never fear – namuk to the rescue! Below you will find an overview of repairs that we can offer through our tailor service. The prices shown are for reference - but please note that they can vary depending on the complexity of the repair.
Type of Repair Cost in CHF incl. VAT
Replace zipper: Zipper length * 1.30
Replace zipper slider: 18.-
Replace zipper box: 45.-
Sew a cut / tear (simple material such as outdoor pants): 15.-
Sew a cut / tear (double-layered material such as ski pants): 22.-
Sew on a patch: 14.-
Full replacement of snow gaiters in ski pants: 50.-
Replace elastic only in snow gaiters in ski pants: 28.-
Replace / reposition elastic (various items): 22.-
As long as the repair is covered by the warranty, we will assume the costs of postage. For repairs that are not covered by the warranty, the customer bears postage costs.